Two-Way Radios for Mining
Hytera Radios Improve Operations and Worker Safety
Hytera is the leader in reliable and cost-effective voice communications for the mining industry and is used to improve communication between the automation of machinery, haulage systems, trains and trucks along with worker safety.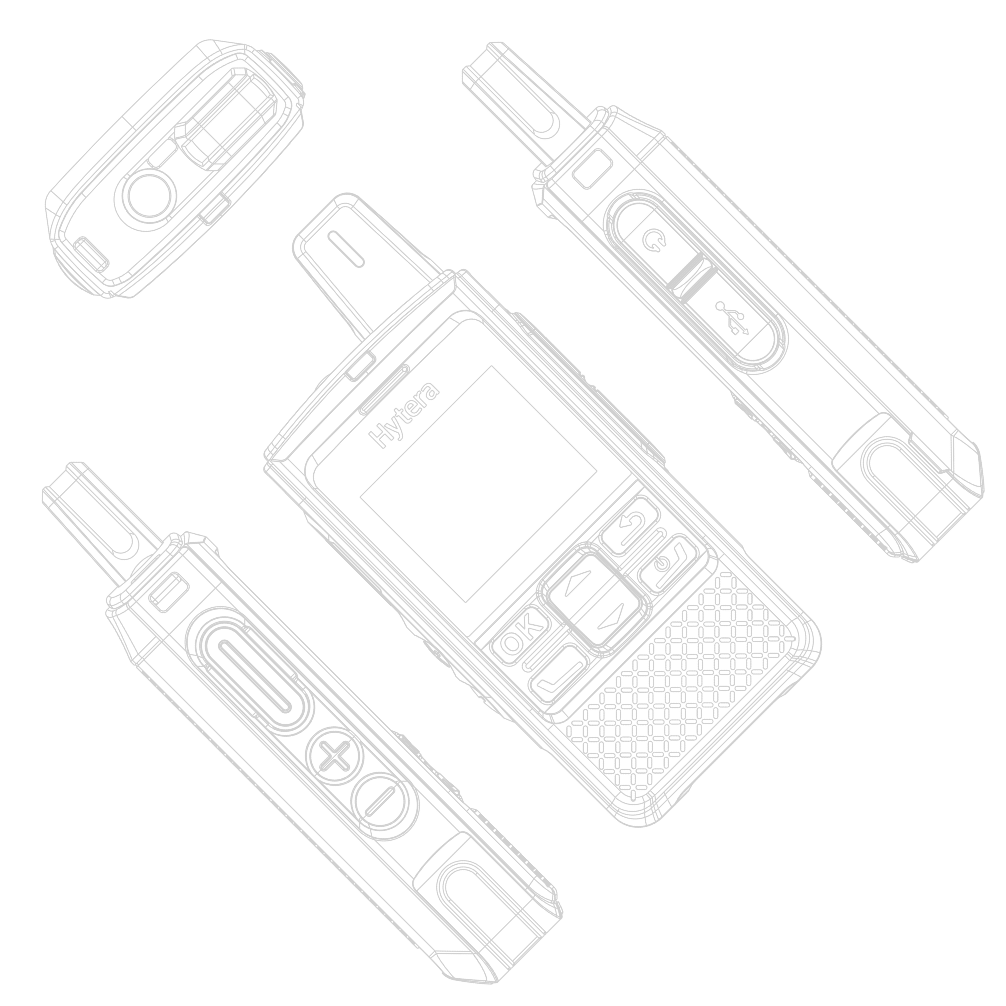 Two-Way Radios for Mining
Hytera radios can be used to improve communication from the following applications of mining:
In-pit autonomous haulage systems
Push-to-talk voice and push-to-talk video and dispatch systems; driverless freight train control
In-pit proximity detection
High-precision gps applications such as geo-fencing
Slope monitoring and rockface/ground penetrating radar
Radios Built for Mining Professionals
Mining professionals demand high-quality radios that are reliable and cost-effective. Hytera two-way radios are built for the mining environment with features that enhance efficiencies, reduce down time, and improve worker safety.
Lightweight and easy to use with one-button push to talk
Impact resistant, waterproof, and resistant to dust and metal shavings/particles
Digital noise reduction for clear communications in noisy environments
One-touch emergency calling and worker safety features
Long-life batteries provide up to 24 hours operation on a single charge
Intrinsically Safe Radios
Hytera has a complete line of
Intrinsically Safe Radios
that are the state-of-the art in durability and industrial worker safety. Hytera intrinsically safe DMR radios provide safe use dangerous industrial and energy production environments. They are Class I, II, and III UL913 certified for use in areas where explosive gas and combustible dust are present, IP68 rated for water immersion, and MIL-STD 810G certified for durability and impact resistance.
Safety is one of the main areas where communications technology can really improve accident rates and save lives. Poor safety compliance can lead to stoppages that directly impact operational production and profitability, while worker compensation packages and regulatory fines can end up being more expensive than the cost of prevention.
A wide range of safety tools are now available for use in mining. Modern technology can support active, real-time surveillance of people, machinery and mine conditions, including air quality and tunnel, slope stability. Constant two-way communications systems are a must to enable miners, support teams and control rooms to be in continuous contact.
Push-to-Talk over Cellular for Mining
The Hytera HALO Nationwide Push-to-Talk over Cellular (PoC) Network provides wide-area coverage using Wi-Fi network and 4G/LTE cellular and networks.
Hytera rugged PoC devices include mobile radios for vehicles, and smart devices that run business and mining apps.
Hytera HALO features a powerful dispatching application that provides instant group calling and individual calling along with GPS location tracking of remote workers and drivers.
Push-to-Talk Over Cellular White Paper
Everything you wanted to know about Push-to-Talk over Cellular.
DMR Two-Way Radios for Mining
DMR is the Digital Mobile Radio standard with millions of users worldwide. Hytera DMR radios have earned a reputation in manufacturing for their value, reliability, and performance.
Hytera Canada offers a wide range of DMR radios to provide the right solution for your industrial communications, from cost-effective DMR radio-to-radio solutions small buildings, to the next-generation professional H-Series DMR radios and DMR Trunking Systems
Cost-effective and reliable communications
Rugged and reliable with excellent audio quality
Wide variety of features and models
Long battery life and extended coverage range
Call a live person during business hours, email us, or complete the form on the right and we will provide the information you need.
"*" indicates required fields