Two-Way Radios for Transportation, Logistics, and Warehousing
Hytera Radios Improve Operations
and Worker Safety
Hytera is the leader in reliable and cost-effective voice communications for the Oil & Gas industry. Hytera two-way radios cover the upstream, midstream, and downstream sectors to empower the whole process with safety control and efficient productivity.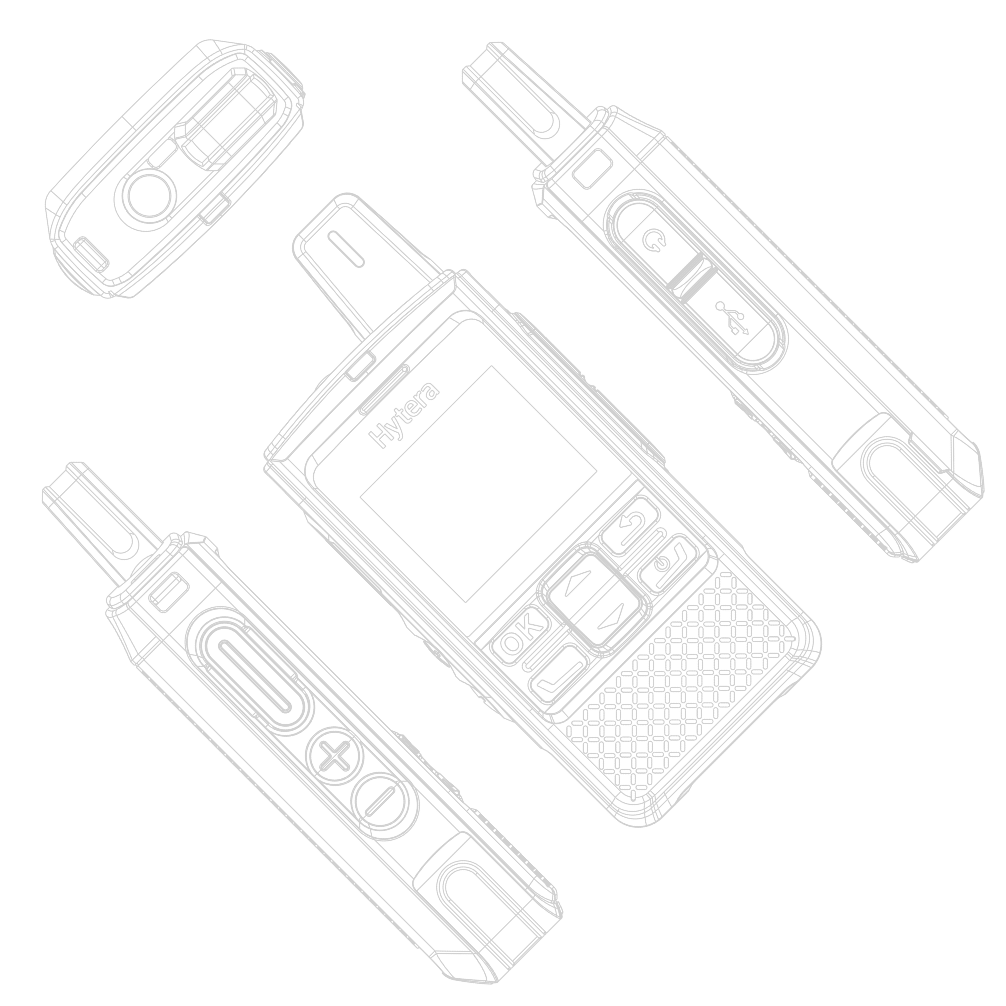 Two-Way Radios Serious About Safety
Areas with dangerous concentrations of flammable gases or dust are found in applications such as petrochemical refineries and mines. As a discipline, it is an application of inherent safety in instrumentation.
High-power circuits such as electric motors or lighting cannot use intrinsic safety methods for protection.
All the radios, audio accessories and third party sensors that integrate with Hytera solutions are IS certified to meet the safety requirements of a working environment.
Hytera IS certified radios have an array of practical features that can ensure workforce safety and protection.
The built-in GNSS (Global Navigation Satellite System) module in the radio supports mainstream positioning systems in the world like GPS. Its tracking sensitivity is up to -164dBm while the accuracy can be within 2 meters. Man Down enables the radio to automatically send out alert signal to other workforces in the field if a radio user falls down. Similarly, Lone Worker allows the radio's emergency function to be automatically triggered if no radio activity is performed for a predefined time.
Standards for intrinsic protection are mainly developed by IEC (International Electrotechnical Commission) but different agencies also develop standards for intrinsic safety. Examples of such agencies in North America are the Factory Mutual Research Corporation (FM Global), which certifies radios, Underwriters Laboratories (UL) that certifies mobile phones, and in Canada the Canadian Standards Association. In Europe, the standard for intrinsic safety certification is the CENELEC standard EN 60079-11 which is part of the ATEXdirective(ATEX), while in other countries around the world the IEC standards (IECEx) are followed.
Hytera's explosion-proof radios has been certified by most of the rigorous standards in the world including ATEX, IECEX, FM, UL, CSA of Canada and TIIS of Japan.
Hytera Professional Communications Solution for Oil & Gas Exploration
Viewing time: 2:35
Hytera Professional Communications Solution for Offshore and Onshore Oilfields
Viewing time: 1:37
Hytera Professional Communications Solution for Pipeline and Refinery
Viewing time: 2:03
Push-to-Talk over Cellular for Logistics
The Hytera HALO Nationwide Push-to-Talk over Cellular (PoC) Network provides wide-area coverage using Wi-Fi network and 4G/LTE cellular and networks.
Hytera rugged PoC devices include mobile radios for vehicles, and smart devices that run industrial apps.
Hytera HALO features a powerful dispatching application that provides instant group calling and individual calling along with GPS location tracking of remote workers and drivers.
Push-to-Talk Over Cellular White Paper
Everything you wanted to know about Push-to-Talk over Cellular.
DMR Two-Way Radios for Logistics
DMR is the Digital Mobile Radio standard with millions of users worldwide. Hytera DMR radios have earned a reputation in manufacturing for their value, reliability, and performance.
Hytera Canada offers a wide range of DMR radios to provide the right solution for your industrial communications, from cost-effective DMR radio-to-radio solutions, small buildings, to the next-generation professional H-Series DMR radios and DMR Trunking Systems.
Cost-effective and reliable communications
Rugged and durable with excellent audio quality
Wide variety of features and models
Long battery life and extended coverage range
Call a live person during business hours, email us, or complete the form on the right and we will provide the information you need.
"*" indicates required fields